Shaanxi Qinyuan Textile Co., Ltd. through a rigorous assessment, is certified by Xi'an Customs as AEO enterprises.
According to the World Customs Organization (WCO), an authorized economic operator (AEO) is "a party involved in the international movement of goods in whatever function that has been approved by or on behalf of a national Customs administration as complying with WCO or equivalent supply chain security standards. Authorized Economic Operators include inter alia manufacturers, importers, exporters, brokers, carriers, consolidators, intermediaries, ports, airports, terminal operators, integrated operators, warehouses and distributors"
The growth of global trade and increasing security threats to the international movement of goods have forced customs administrations to shift their focus more and more to securing the international trade flow and away from the traditional task of collecting customs duties. Recognizing these developments, the WCO, drafted the WCO Framework of Standards to Secure and Facilitate global trade (SAFE). In the framework, several standards are included that can assist Customs administrations in meeting these new challenges. Developing an Authorized Economic Operator programme is a core part of SAFE.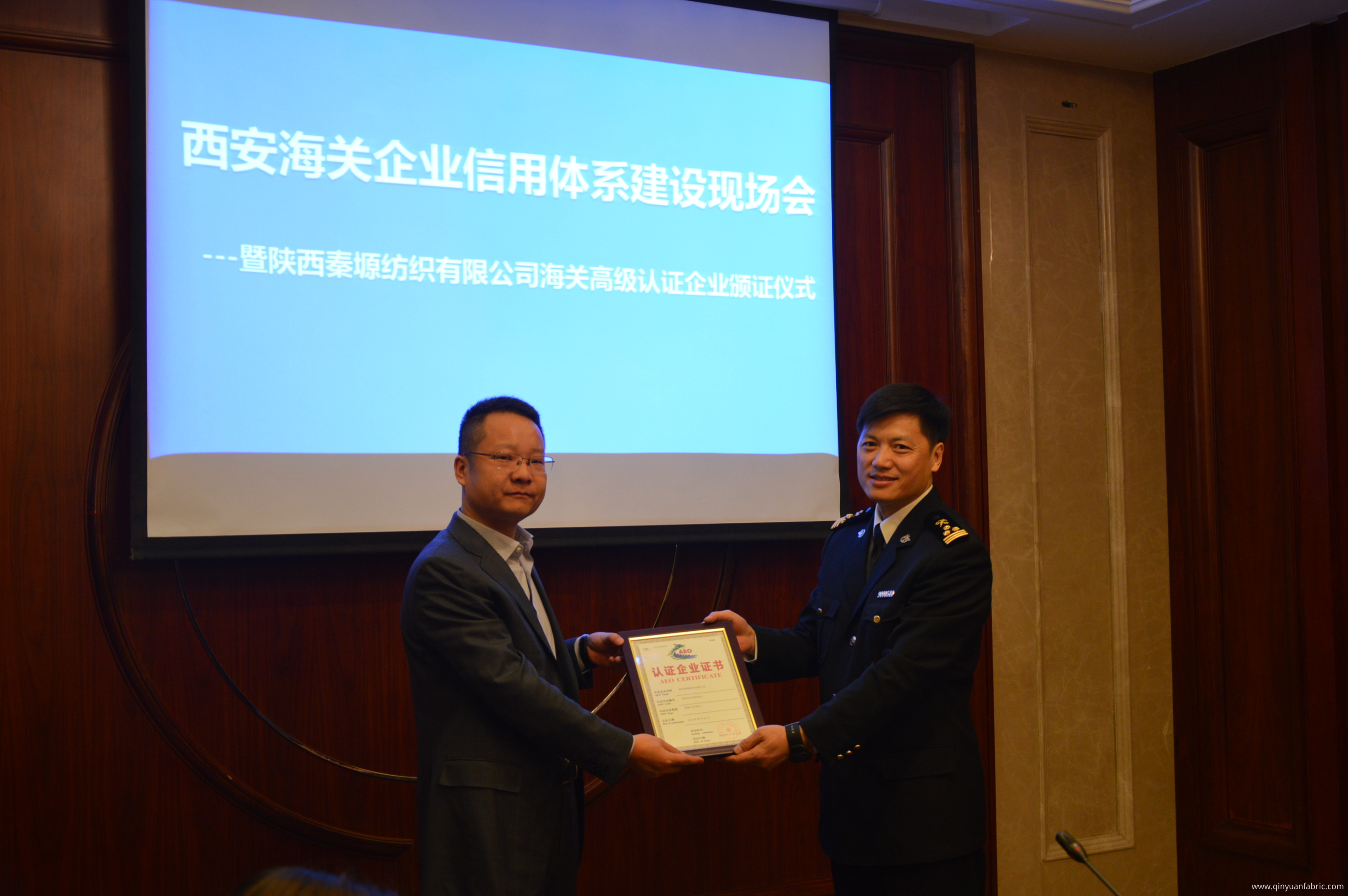 The essence of the AEO-concept can be found in the Customs-to-Business partnerships. Operators can be accredited by Customs as AEOs when they prove to have high quality internal processes that will prevent goods in international transport to be tampered with. I.e.:
Ensure the integrity of the information, i.e. what is said to be in a container, really is in the container and nothing else, more, or less;
Ensure the integrity of its employees, that they will not put goods in the container that should not be there; and
Secure access to its premises, to prevent unauthorised persons to put goods in the container.
As a result, customs will trust the operator and perform less or no inspections on goods imported or exported by or via the AEO. This benefits the mover of the goods as goods are available more quickly, which means lower transport costs. Customs benefits as scarce inspection capacity can be targeted better at cargo of unknown and potentially unsafe operators.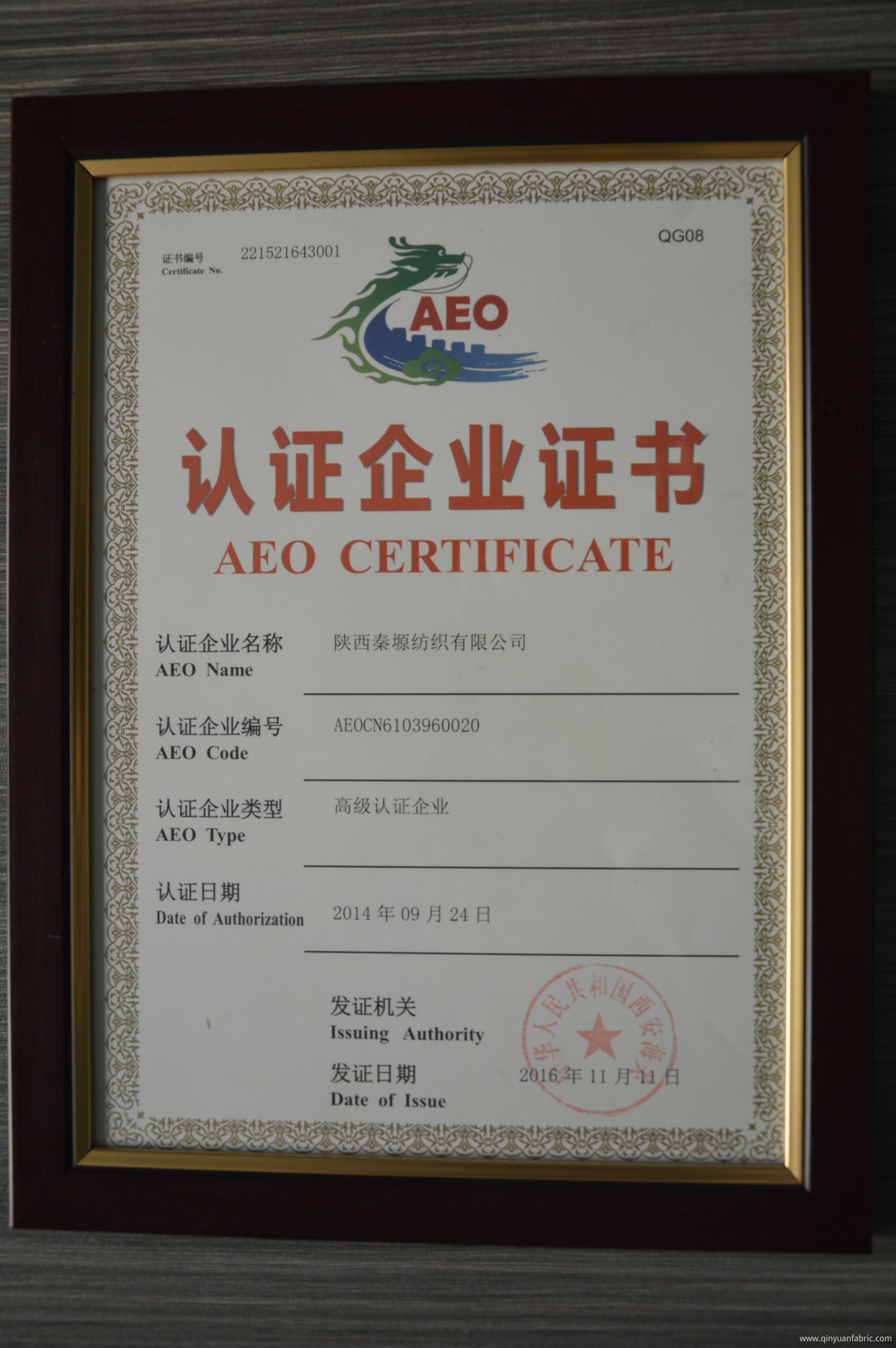 Shaanxi Qinyuan Textile Co., Ltd. internal organizational structure of the perfect, the establishment of the import and export business supervision and management mechanism, the financial situation is good, pay attention to information and trade security, integrity and law-abiding business, We are a trusted partner.