Cotton fabric weaving process
Cotton Fabric consists of warp yarns and weft yarns, so weaving should be carried out before weaving. The production process of warp yarns and weft yarns is different. The specific steps are as follows: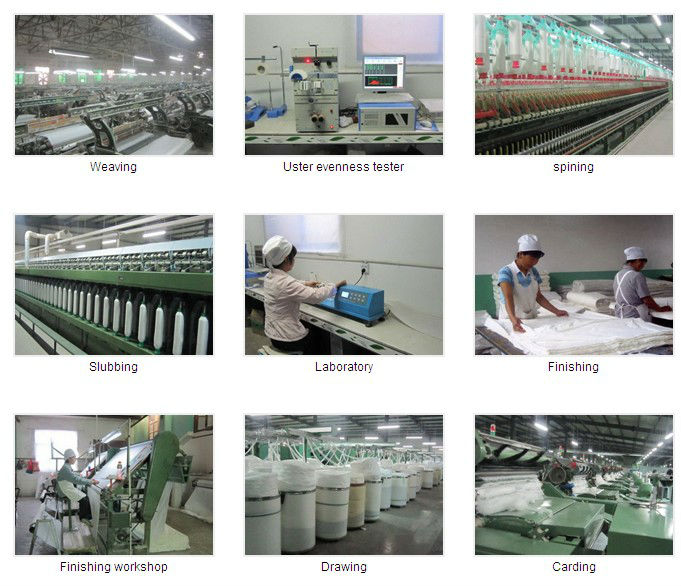 (1) Winding: The yarn clearer removes the harmful defects on the yarn surface, forms a large amount of yarn, forms a good, and the quality meets the requirements of the packaged yarn.
(2) Warping: Combining a certain number of warp yarns into a flat yarn, and winding the warp yarns neatly and parallelly on a warp beam.
(3) Sizing: Combine several warp yarns on the warping beam into a piece, immerse it in a slurry, and dry it so that the slurry is immersed in and covers the yarn to increase the strength of the yarn and the warp hairiness to suit the weaving. produce.
(4) Direct weft yarn: The yarn spun from a spinning machine is wound on a weft pipe: it is directly used for weaving.
(5) Indirect weft yarns: The fine yarns are bundled into bobbin yarns, and wefts are woven into braids for weaving production.
(6) Setting: In order to prevent shrinkage, weft yarns are usually hot and wet and are used after they are stable.
(7) Weaving: The process of weaving warp and weft yarns into fabrics of different styles using different weaving machines, using different organization and machine parameters.